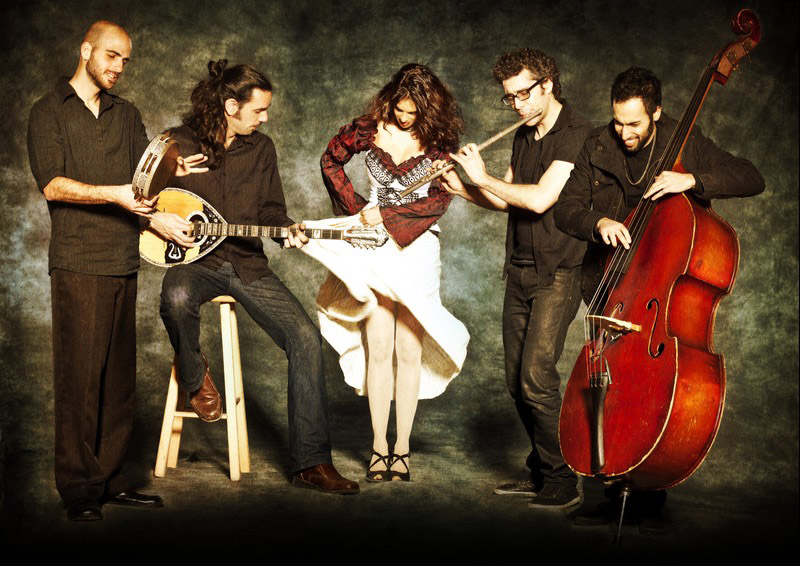 YAMMA ensemble
...between East and West
sunday 14 may 2017 - 5PM
Cité-Bleue - 46 av. Miremont - 1206 Geneva
introduction(fr)
/
video souvenir of the evening
/
Photos
musical extracts / videos
videoclip
/
videoclip
Talya G.A. Solan

vocals

Her colorful voice, her expressiveness and the fascinating musical material she interprets have drawn international attention to her work. Her passion for feminine songs and sacred and secular Jewish vocal music, as well as her love for the Hebrew language and her deep affection for the ancient texts, have made Talya Solan stand out as a fresh and attractive musician of exceptional talent

.

Yonnie Dror

winds

A specialist in playing several oriental and western wind instruments : duduk, nay, shofar, clarinet, saxophone, flutes, etc... he performs and records with numerous popular Israeli groups : Rita, Idan Raichel, Shiri Maimon, Evyatar Banai....

Aviv Bahar

strings

Self-taught musician who specializes in string instruments, in particular the folk instruments of the East : kopuz, oud, sitar. He has been composing music since the age of ten and has been strongly influenced by Persian, Kurdish and Turkish music. He has collaborated with the masters of Middle-Eastern music in Israel (Diwan Saz, Mark Eliyahu, Amir Shahasar).

Nur Bar Goren

percussions

Nur Bar Goren plays the percussion instruments found in the Middle-East : darbuka, riq, cajon, frame drum. His major musical influence comes from Turkish and Persian music. He leads percussion workshops for all ages and performs throughout the world with various musical groups.

Avri Borochov

double-bass

Recognized as an amazingly versatile bass player and a man of his times, he began his classical training with maestro Eli Magen and the Israeli Philharmonic Orchestra and later played classical Indian music with the tabla guru Samir Chatterjee. He then followed the teaching of the Afro-Brazilian folklore teacher Mestre Camisa and finished by learning jazz with Reggie Workman, Junior Mance, Peter Bernstein and Aaron Goldberg.


Above and beyond the usual repertoire of Jewish music (Sefarade, Klezmer, Yemenite, etc.) of foremost importance to the Yamma Ensemble is original music which draws from ancient traditions.
Using acoustic instruments which, in part, have their origins in the East, the ensemble integrates western musical forms into the Middle-Eastern musical elements and combines the melismatic richness of orirental Maqam with the charm of irregular rhythms.
The artists of the

Yamma Ensemble

explore the territory of free improvisation, all the while remaining faithful to the character of the Middle East region where they were born and grew up. They show us their native landscape with elements of typically Israeli music.

The sensitivity of these musicians and their open spirit, the different origins and musical traditions from which they draw their inspiration are so many bridges between cultures and traditions, invitations to travel the pathways between East and West.
It is on these bridges and along these pathways that the AMJ association is happy to invite the Geneva public to discover these rich and generous sounds, share the desire to meet and exchange brought by these exceptional artists.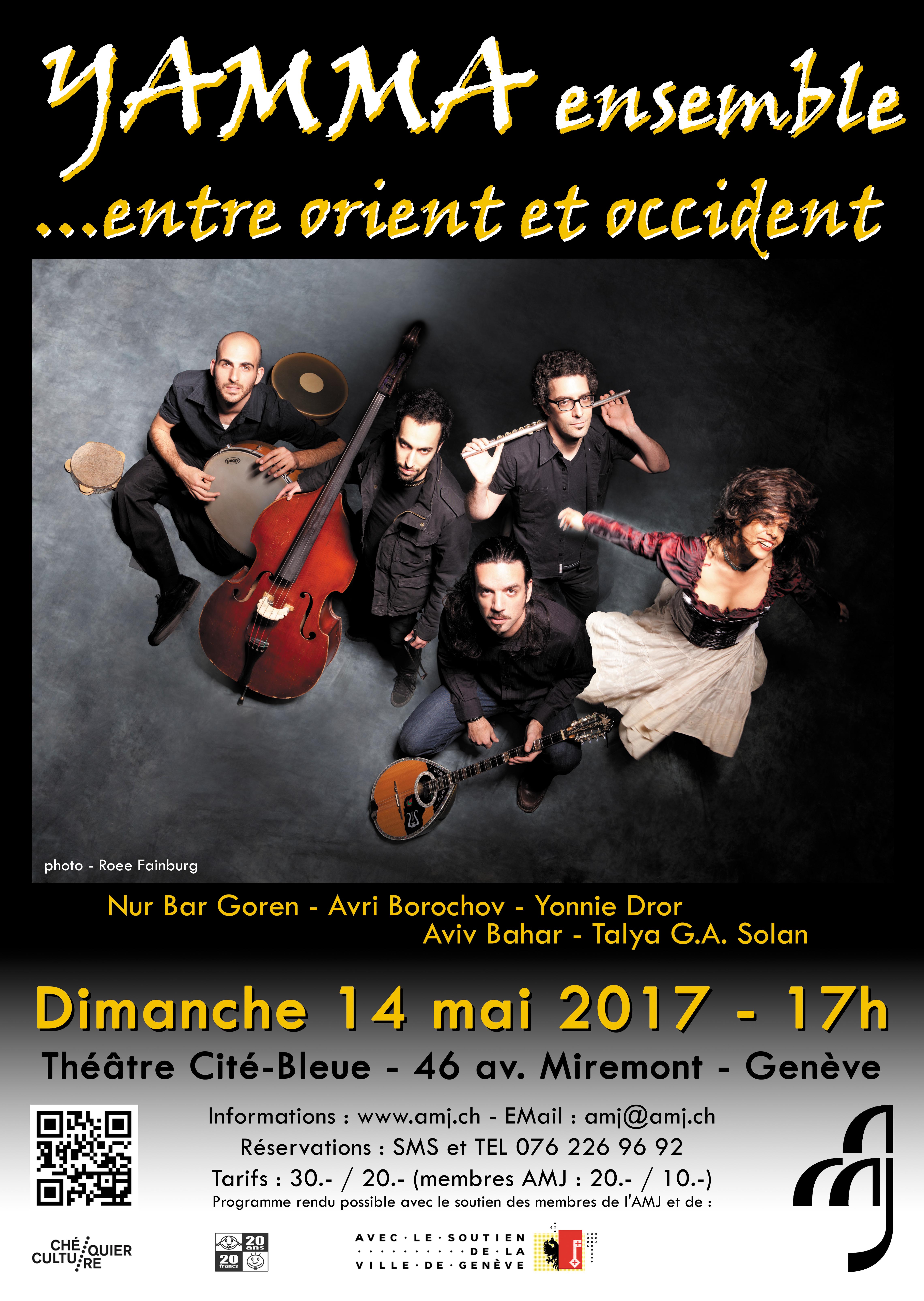 The organization of this concert has been made possible thanks to the unfailing support of the members of AMJ.

For further information please contact :
Dann-Olivier Alfandary 20 rue Barthélémy-Menn, CH-1205 GENEVA +4122/320.86.28
Catherine Demolis Tacchini 30 chemin Adolphe-Pasteur, CH-1209 GENEVA +4122/734.80.46