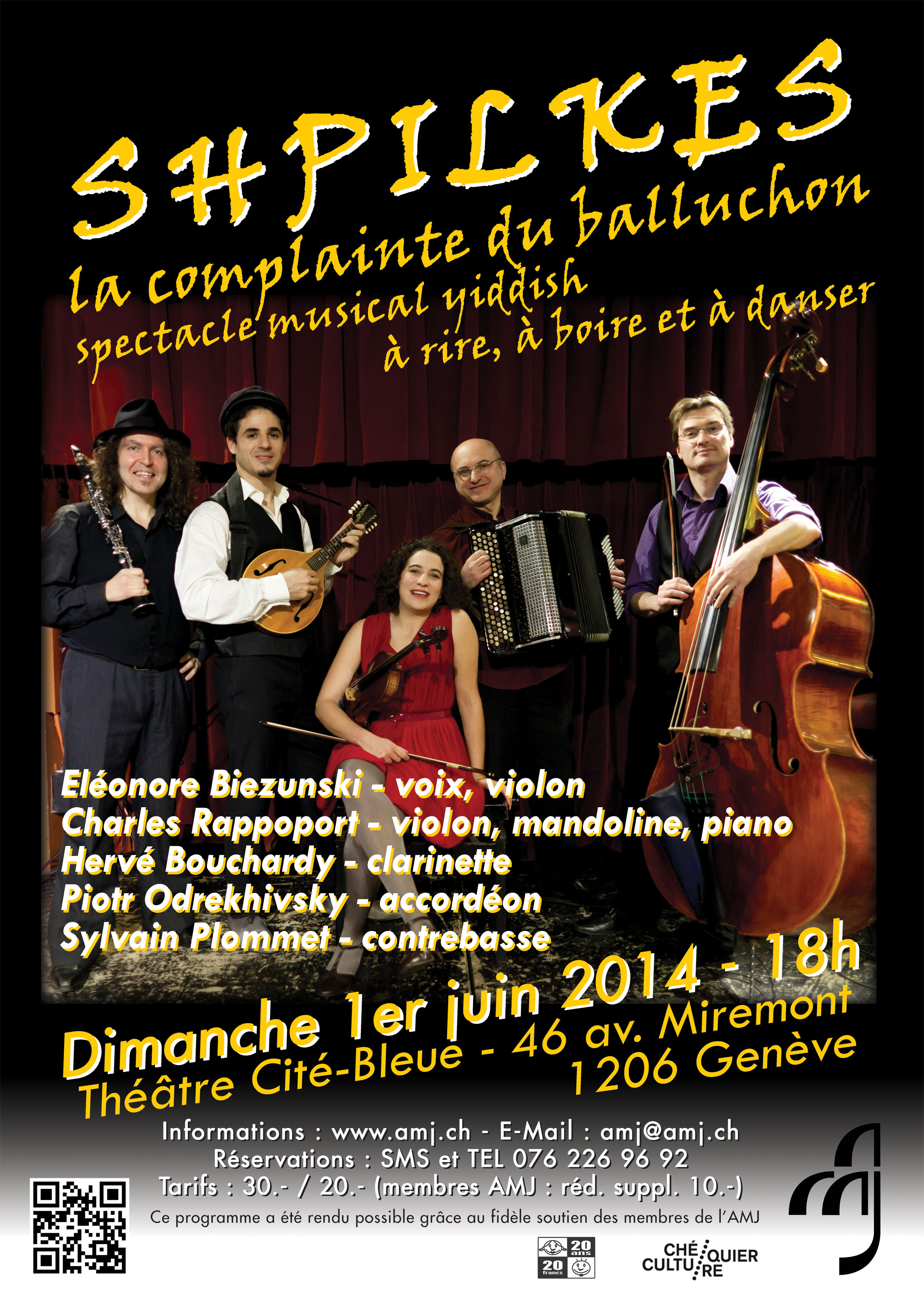 SHPILKES
The lament of the bundle
sunday 1st june 2014 - 6PM
Cité-Bleue - 46 av. Miremont - 1206 Geneva
presentation (french)
-
musical examples
Eléonore Biezunski - voice, violin
Charles Rappoport - violin, mandolina, piano
Hervé Bouchardy - clarinet
Piotr Odrekhivsky - accordion
Sylvain Plommet - bass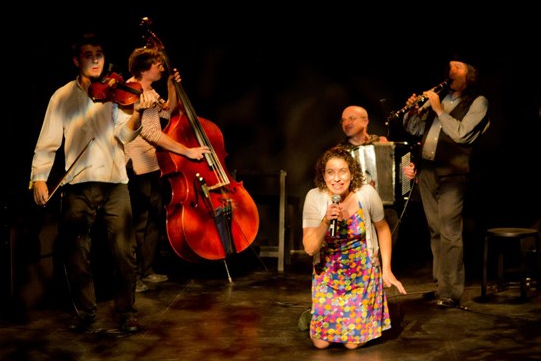 A dancing and poetic journey on the wings of klezmer through Eastern and Central Europe. "The lament of the bundle" crosses the memoirs of a grandfather, born in Lithuania, tailor and apple thief and his singer granddaughter Eleonore's imagination. Eléonore Biezunski's warm and expressive voice relates to us the noisy and colorful atmosphere of the marketplace of Telz and the joy despite the misery, through traditional and modern Yiddish songs. Melodies match and mingle through the sound of the clarinet, violin, mandolin, accordion and bass.

scenography : Haim Isaacs.
​Texts in french of Eléonore Biezunski, some are adapted from "L'Odyssée d'un voleur de pommes", of Moïshe Rozenbaumas, (La Cause des Livres, 2004).​

The truthfully support of AMJ members made the organisation of this concert possible.

Pour tous renseignements ou contact :
Dann-Olivier Alfandary 20 rue Barthélémy-Menn, CH-1205 GENÈVE +4122/320.86.28
Judith Markish 6 rue Guye, CH-1203 GENÈVE +4122/344.89.52